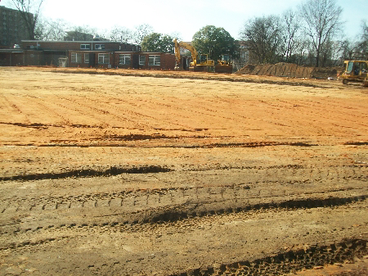 Previous Jobs include:
Runway Rehabilitation @ St. Clair County Airport - MDOT
Gas to Energy Facility @ St. Clair County Landfill – Irish Construction
Lechate Building @ St. Clair County Landfill – McCarthy Smith Inc.
Bridge and Roadway replacement on Ravenswood Road, Marysville – MDOT
Cros-Lex New High School Sitework – RC Hendricks
US 2 Improvements, Newberry – MDOT
Morton Elementary School, Marysville – McCarthy Smith Inc.
Riverbends Bike path, Shelby Twp, - MDOT
Alma College - Removal of Turf and E Layer, Reconstruction of Base and Concrete curbs.
U of D High School - Removal of Turf while protecting E Layer. Installation of new goal posts, regrading of end zones.
Pioneer High School (Ann Arbor) - Installation of complete new base and drainage systems for new turf system.
Michigan Wolves Soccer Club - Installation of Complete new base and drainage system for new field complete with finish landscaping.
Northville High School (Grand Rapids) - Removal and salvage of existing turf while protecting base.

2012 Completed Projects:

St. Clair County Drain Project -Reconstruction of 5 Miles of County drain including landscaping, culvert replacement, road repairs.
Berkley High School - Remove old turf, installation of new curbs and regrading of entire base.
Domtar Paper Company - 1/2 mile restabilization of river bank in cooperation with the DEQ

2013 Completed Projects:

Phase 2 of Domtar River bank DNR restoration - 3/4 mile river bank restoration including large limestone boulders in cooperation with the DEQ.
University of Detroit Jesuit High School - preparation for new addition by re routing existing storm and steam lines.